On this page, ASA's managed template "Flex_1" is used. It specializes in displaying many products in a flexible column layout. For this purpose it uses the modern CSS technology "Flexbox". It is completely responsive.
Change the window size to see how it behaves at different resolutions:
Main features
Many products in a flexible column layout
Responsive design (adjusted column count)
Uses CSS3 Flexbox
Customizable without programming skills
Customization
On ASA 2's admin page "Templates" you can customize the global customization options of the template "Flex_1". These settings will effect every usage of this template if no dynamic shortcode options are set.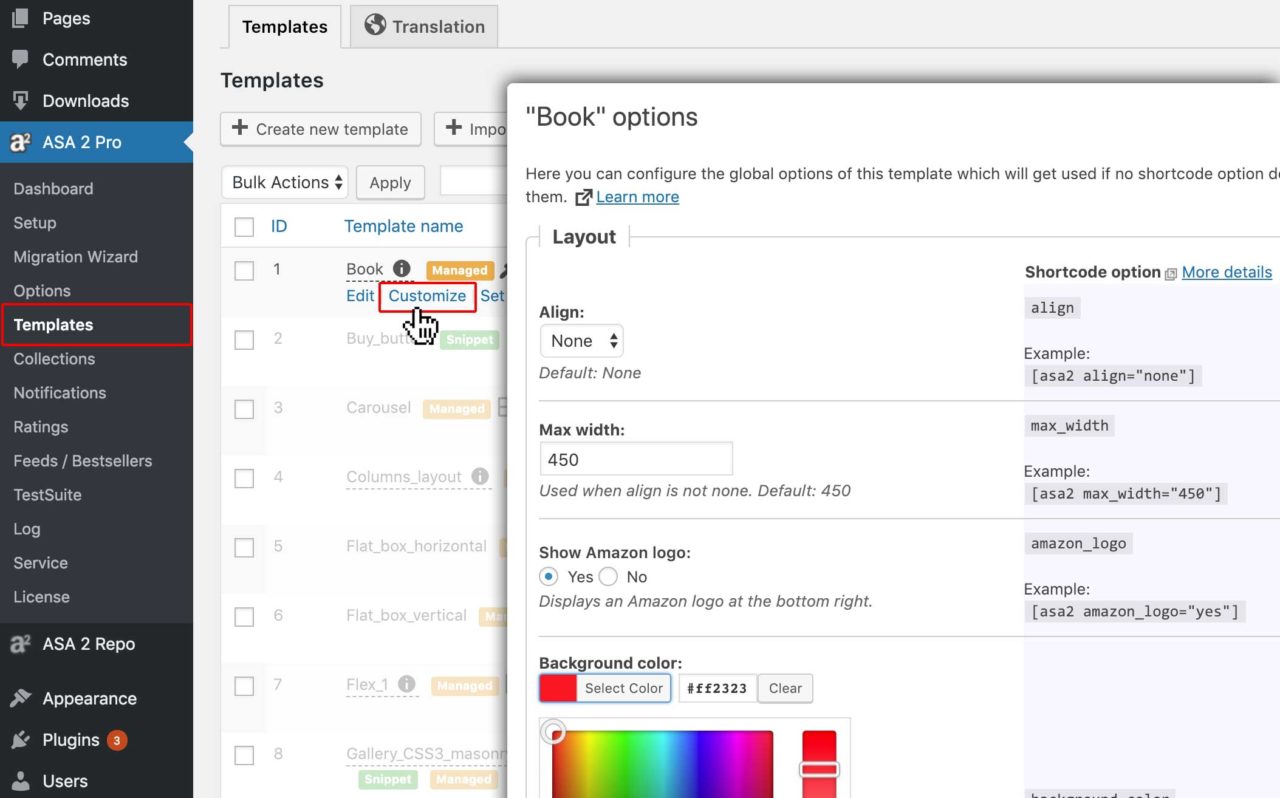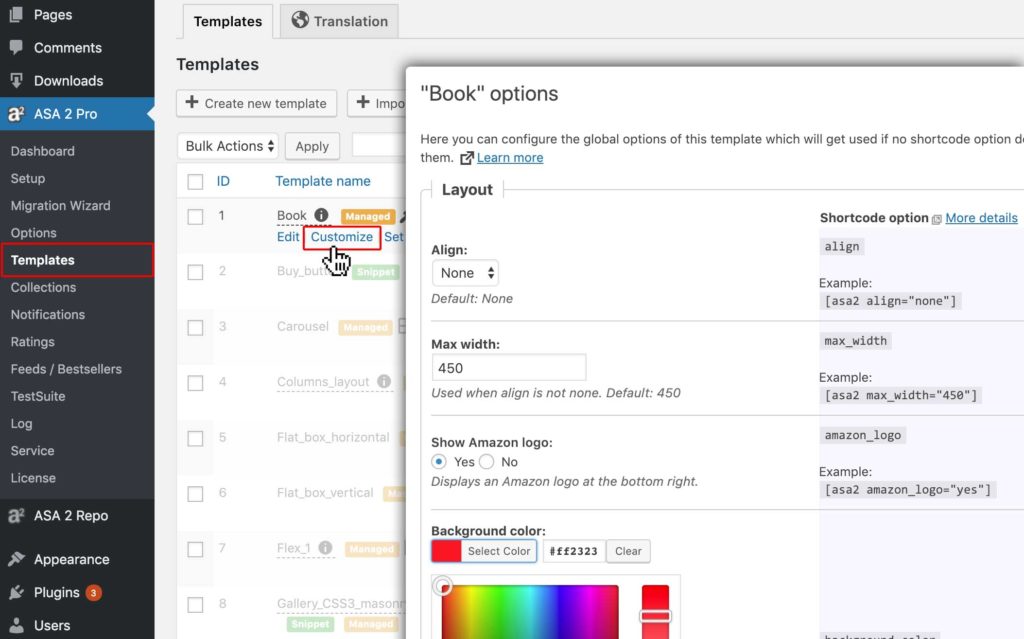 Shortcode options
In addition to the global customization option shown above, you can use the shortcode options to customize each individual usage of "Flex_1".
This is the list of all available options for template "Flex_1":
Option
Type
Values
Description
max_width
int
0 between 9999
Max width of the whole grid (in pixels)
max_row_items
int
1 between 99
Max items per row. Influences the width of the items. The more, the narrower the items.
background_color
string
CSS compatible color value, like hex values (#ff0000) or color names (red)
Background color
hover_color
string
CSS compatible color value, like hex values (#ff0000) or color names (red)
Hover color
border_color
string
CSS compatible color value, like hex values (#ff0000) or color names (red)
Border color
border_width
int
0 between 99
Border width (in pixels, 0 for no border)
link_target
string

"shop" (Shop page)
"buy" (Buy page)
"nothing" (Nothing)

Link target
show_title
bool
"yes" / "no"
Show title
title_color
string
CSS compatible color value, like hex values (#ff0000) or color names (red)
Title color
title_font_css
string
custom text
Title font style. Utilizes the CSS font property.
title_length
int
0 between 999
Title max length. Limits the title to a maximum length of characters. 0 for unlimited
show_ratings
bool
"yes" / "no"
Show rating stars
show_price
bool
"yes" / "no"
Show price
price_color
string
CSS compatible color value, like hex values (#ff0000) or color names (red)
Price color
price_font_css
string
custom text
Price font style. Utilizes the CSS font property.
show_button
bool
"yes" / "no"
Show button
button_color
string
CSS compatible color value, like hex values (#ff0000) or color names (red)
Button color
button_border_radius
int
0 between 999
Button border radius (in pixels, > 0 for rounded corners)
button_color_hover
string
CSS compatible color value, like hex values (#ff0000) or color names (red)
Button color hover
button_font_css
string
custom text
Button font style. Utilizes the CSS font property.
show_savings
bool
"yes" / "no"
Show savings ribbon
savings_color
string
CSS compatible color value, like hex values (#ff0000) or color names (red)
Savings ribbon font color
savings_shadow
bool
"yes" / "no"
Show savings shadow
savings_bg_color
string
CSS compatible color value, like hex values (#ff0000) or color names (red)
Savings ribbon background color
savings_font_css
string
custom text
Savings ribbon font style. Utilizes the CSS font property.
savings_text_style
string

"short" (Short version (percentage only))
"long" (Long version (percentage and text))

Savings text style
show_counter
bool
"yes" / "no"
Show counter
disclaimer
string

"none" (None)
"asterisk_only" (Asterisk in title link and button. No disclaimer text.)

Disclaimer
Customization Examples
Changing border design and max columns to 4
[asa2_smart_collection s="blu-ray" limit="6" is_available_main="true" has_large_image_url="true" tpl="Flex_1" border_width="2" border_color="red" max_row_items="4"]
Hiding price and title
[asa2_smart_collection s="blu-ray" limit="10" is_available_main="true" has_large_image_url="true" tpl="Flex_1" show_title="no" show_price="no"]
[asa2_smart_collection s="blu-ray" limit="10" is_available_main="true" has_large_image_url="true" tpl="Flex_1" button_color="green" button_color_hover="lightgreen" button_border_radius="0"]